Bad Ass Coaster Brake Wheel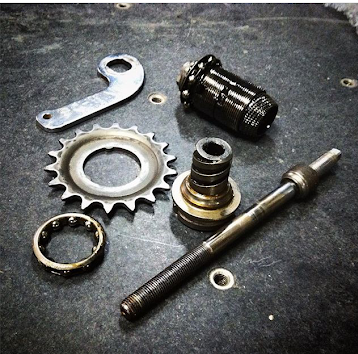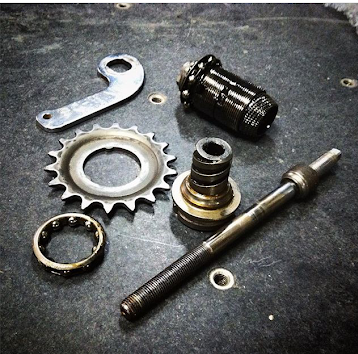 Bad Ass Coaster Brake Wheel
Wanna get skiddy? This is your ticket. This is the most technically advanced coaster brake wheel on the planet. Anyone serious about raging on a kickback needs the tough shit…and we got it.
A wheel is only as good as its build, and you can't do better than the Gila Hike and bike down here in silver city. meticulous care taken in balancing tension so you wheels stay true long time.
We start with a Shimano CB-E110…Made in japan, thicker hubshell, tighter tolerances. Mods include-
-upgraded drive-side bearing to handle radness
-upgraded Wheels manufactuing hardened cromo axle
-grease replaced with special klunktastic high temp moly grease for longer life and some bite
-modified brake shoes to better control grease flow
______2 options for wheel build_______
Merica…..Velocity Cliffhanger-

Racer Shit ….Stans Arch Mk3 -
Save a couple grams with the stans hoops. Send a message over if you're looking for a different rim…we got you.
Ships with 18t cog. Spacing starts at 135mm… but is open to interpenetration.
**Coaster Cooler not included.